"How wonderful it is that nobody needs to wait a single moment before starting to improve the world." – Anne Frank
TABLE OF CONTENTS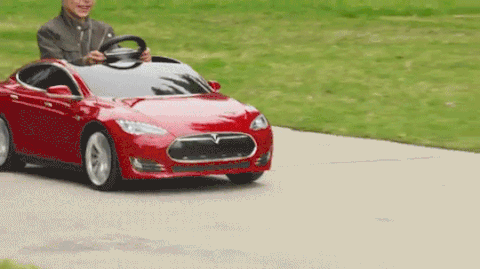 MARKET LAST WEEK (11/16 – 11/20)
The world was a very different place in 2003, the year Tesla Motors was founded. The standard in American cars was huge SUVs. Large SUVs at the time were perfect in part because gas was so cheap, and they could fit an extended family. Yet, here came Tesla, a company urging buyers to be sustainable to use electricity instead of gas. Despite a lengthy series of infamous setbacks over the decade, Tesla has arrived. Standard and Poor's (S&P500)  disclosed Tesla is to be added on December 21st. The addition of Tesla ushers in a new era for the index funds.
Index funds are viewed in part as the safest assets American households seeking to participate in the market can acquire adjacent to Bonds and CDs. This "safe" factor is in part why this new addition to the S&P 500 is a milestone not only for Tesla but the electric vehicle sector as a whole. Fund managers that have been short/bearish on Tesla have constantly critiqued the company for being too overvalued and have accused Tesla of currently not having the proper financials to justify various market price valuations. This inclusion makes Tesla as American as apple pie. Once added, pension funds and retirement accounts alike will own a small portion of Tesla. Consecutive quarters of profitability, reducing production cost, and a successful expansion into Asia have now earned Tesla legitimate entry.
 This inclusion comes when persons like Cathy Wood's have heavily criticized classic index funds like Standard and Poors for not including companies that she would describe as innovative. Wood has critiqued Wall Street for undervaluing many of tech companies' intangible assets like intellectual property (i.e., arthrograms, patents). Wood's who manages $ARK  Invest; the innovation ETF has consistently been a long $TSLA. And has publicly disclosed her PT for $TSLA was $7,000/share (pre-split) or a price of $1400/share post-split.
In the weeks to come, Tesla is likely to rally in anticipation of inclusion into the index. Yet, similar to its rally in anticipation of its stock split, it is unlikely the rally will continue after its inclusion. Historically, companies added to the S&P 500  are likely to experience a run-up after newsies are made public, followed by a pullback once the inclusion is complete.
On March 19 of 2019, the Boeing 737 max was grounded by the FAA post the Ethiopian Airlines crash. The incident happened on March 10, 2019; at this time, Boeing's share price was trading right around the $400 mark. This was high for the past 12 months. In recent news this week, the FAA has released that the Boeing 737 max is now set to return to the skies. The 737 max's return provides a lot of clarity for investors. The aircraft has and will continue to be a pivotal piece of technology in mass commercial aviation. With its new MCAS (system dedicated to providing additional sensors to the aircraft to help navigate through unusual weather) system, Validation program, Pilot training, modifications from airline input regulatory review as well as a grueling inspection process, it is safe to say that the 737 max is back and better than ever. However, it would be naïve to say that the 737 max's return solely will directly correlate to a jump in its stock price. Expect heavy fluctuation In the stock shortly due to several factors.
One of the biggest factors that investors should be aware of is the mass cancellation of 737s on backorder. Due to COVID-19 airlines have taken a gruesome hit, it should be kept in mind that at this point, there are hundreds of 737 orders that are now pending cancellation. The airlines cannot afford to pay for these aircraft due to the lack of business due to COVID-19. As it stands now, 20% of Boeing's backorder is now pending cancellation around 780 Aircraft. There is still 3,120 737 max to be sold; this will be monumental for Boeing. With all this being said, it is with no doubt that the airline industry will return as we begin to enter a post-pandemic world. As people begin to travel, more airlines will rely heavily on the 737 Max's capabilities. Expect the high demand for these aircraft to run parallel to a flux in $BA share price in the long run.
LAST WEEK'S EARNINGS
Tuesday, November 17th

WALMART – $WMT
Like other major brick-and-mortar stores, Walmart has seen a decline in overall foot traffic to both Sam's Club and Walmart stores. What is important to understand is the increase in online shopping from Walmart. The pandemic has accelerated online grocery and general merchandise shopping for the entire retail sector. These key areas will drive Walmart into 2021.
Walmart:
Same-store sales rose 6.4%

E-commerce soared 79% and contributed approximately 570 basis points to comp sales.

Comparable sales at its discount unit Sam's Club were up 11.1% 

Reduced tobacco sales negatively affected comp sales by approximately 4.2% 

Sam's Club e-commerce sales grew 41%

Membership income increased 10.4% at Sam's Club.

Total revenue was $134.7 billion, an increase of $6.7 billion, or 5.2%

Walmart International net sales were $29.6 billion, an increase of 1.3% after currency.

Consolidated operating income was $5.8 billion, an increase of 22.5%

Operating cash flow year to date has been strong and increased approximately $8.3 billion versus last year to almost $23 billion
Takeaways: 
Walmart has had strong all-around growth in Q3. Even after currency exchange expenses, its international sales have grown. Shoppers are spending more at Walmart per visit than pre-pandemic. Its online presence has allowed it to compete with Target and Whole Foods for store pickups, which have expanded to 3600 stores with same-day delivery at 2900. Walmart is one of the largest corporations in the US with good economies of a scale capable of continued growth during and posts this pandemic, and it's apparent in their report.
HOME DEPOT – $HD
Due to the closing of malls and stores that were not deemed essential, most of the retail sector at the start of the pandemic experienced a major decline in revenue. $HD Home Depot, however, unlike many other retailers, has seen an increase in revenue in part because it is classified as an essential business and due to many more persons working from home. More persons working from home in a pandemic has led to more homeowners renovating their living space to make it more suitable to work from home.
Home Depot
Actual earnings per share $3.18

$3.06 expected earnings per share

33.54 billion revenue

32.04 billion expected

Net sales increased by 23%

33.5 billion in net sales (Q3 2020)

27.2 billion in net sales (Q3 2019)

Average customers sale rose by more than 10% 
Takeaways:
Similar to earnings last quarter Home Depot beat analysts' expectations. Yet, this beat resulted in a 1%+ decline in the share price. Today Home Depot has beat expectations, but this beat has lead skeptics to question how well $HD will perform in a post-pandemic economy. Will customers still feel the need to renovate their homes in a post-vaccine economy, and if so, will net revenue see an increase or decrease when laborers can ditch their home offices and return to the workspace.

NIO – $NIO
Electric vehicles are gaining popularity globally. Sleek designs and multiple countries publicly announcing their push towards EV to come a hyper-competitive atmosphere in the EV market. NIO is based in China, which is an advantage in terms of potential market share.
31,430 vehicles delivered (10/31) 111% year-over-year growth

Adjusted loss per share 12 cents 

Expected loss per share 18 cents 

Revenue: 666 million v. 663 million expected

Actual gross margin: 12.9%

Expected gross margin: 11.25%
Takeaways:
Value investors may have difficulty in understanding NIO's current valuation relative to their current earnings. Nio's current price is not based on what it is today but is based on what NIO could be in the not-so-distant future. This valuation indicates their current growth as of October 31st; 111% year-over-year growth gives NIO a promising future. NIOs current gross margin is higher than expected, which will likely aid NIO in scaling up to higher production numbers and ensuring profitability on vehicles as demands grow.
Wednesday, November 18th
Nvidia – $NVDA
Nvidia is the premier GPU producer. Their cards are years ahead of the competition, and that's evident in their $300 Billion market cap compared to their competitor AMD's $100 Billion market cap. They are also extremely integrated into the data center sector, which is their best performing division in terms of profits to expenses and growth.
Record revenue of $4.73 billion, up 57 percent Y/Y

Record Gaming revenue of $2.27 billion, up 37 percent Y/Y

Record Data Center revenue of $1.90 billion, up 162 percent Y/Y

GAAP earnings per diluted share for the quarter were $2.12, up 46 percent from $1.45 Y/Y and up 114 percent from $0.99 Q/Q

Third-quarter revenue was a record $1.90 billion, up 8 percent from the previous quarter and up 162 percent Y/Y

Shared news that Amazon Web Services and Oracle Cloud Infrastructure announced the general availability of cloud computing instances based on the NVIDIA A100™ GPU, following Google Cloud Platform and Microsoft Azure (not sure what we want to do about hyperlinks. They do lead to articles with the announcements.)
Extended its lead on MLPerf performance benchmarks for inference, winning every test across all six application areas for data center and edge computing systems
Takeaways:
NVIDIA's GPU segment is taking off rapidly and better than ever before. As new games come out that utilize ray tracing, the RTX GPU becomes more relevant. Unseen loads of everyday life are being automated, put online, or requiring exact and technical technological inputs from GPUs and CPUs in our society. Of these two, they lead in GPU technology, and the acquisition of ARM will allow NVIDIA to fully compete with AMD in the CPU division with their state-of-the-art processors. CPUs were the only division NVIDIA was not leading in. NVIDIA has excellent growth drivers that continue to accelerate business growth and push the company forward well into the future.
Thursday, November 19th

Workday – $WDAY
Workday has been able to expand throughout the last year due to its ease of use platform.
Total revenues were $1.11 billion, an increase of 17.9% from the third quarter of fiscal 2020

Subscription revenue was $968.5 million, an increase of 21.3% Y/Y

Operating loss was $14.1 million, or negative 1.3% of revenues, compared to an operating loss of $110.3 million, or negative 11.8% of revenues Y/Y

. Non-GAAP operating income for the third quarter was $268.1 million, or 24.2% of revenues, compared to a non-GAAP operating income of $142.6 million, or 15.2% of revenues Y/Y

Operating cash flows were $293.8 million compared to $258.0 million in the prior year.
Takeaways:
Subscription service growth has led the way for Workday's growth the past year. Even in the midst of the pandemic, Workday has grown revenue and shrink its operating loss Y/Y from (11.8%) to (1.3%). Workday's partnership with Accenture will help make an even more ergonomic friendly experience for Workday users through "greater visibility and simplified experiences
UPCOMING WEEK 11/16 – 11/20
EARNINGS
Tuesday: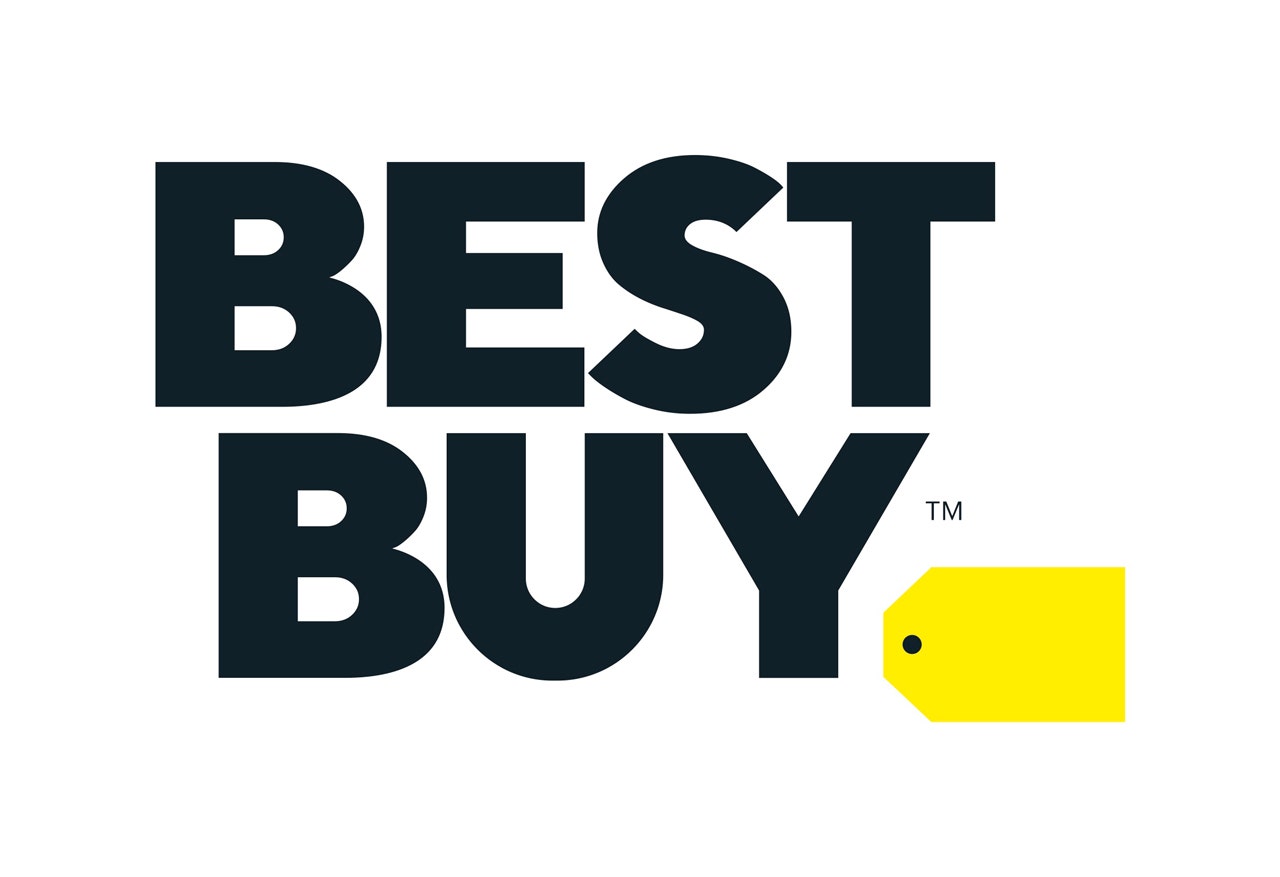 Best Buy $BBY (Before Market Open)
Best Buy is a massive tech retail company that has posted strong earnings from the last 2 Quarters, and they are expected to continue that trend for the Q3 report. They have an expected EPS of $1.93, and Revenue is expected to be $10.9B. With quarantine orders coming back into effect and schools shutting down, the need for technology at home will come back, and we expect Best Buy to post strong earnings for a long time.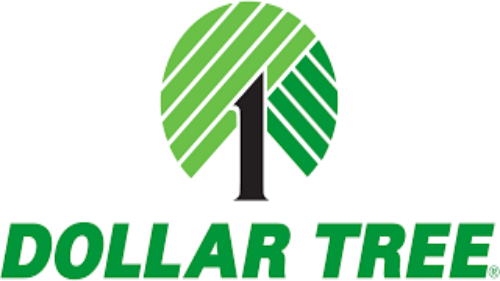 $DLTR (Before Market Open)
The largest single price point store in the U.S., as money in the current economic climate is very precious, Dollar Tree will continue to grow. $DLTR expected EPS is $1.24, and Revenue is expected to be $6.11B. For the next several quarter's Dollar Tree will see growth and revenues steadily increase.
$DELL (Aftermarket close)
Correlating in the same vein with Best Buy is Dell technologies. More and more people are buying technology to work from home or go to school online. Much like the previous two companies mentioned, the Q2 numbers provided positive insight into how the company performs. Dell is expected to have $1.50 EPS, and revenue is expected to be $21.92B. Continued stay-at-home orders and in-person learning put on pause; we will be on the lookout for their Q3 report.
DISCORD RECAP
This past week we had a total of 24 trades. 20 of which were positive trades and yield an average of 112.7% return on investment. We had 4 losses with an average loss of 60%.
The trade of the week goes to Tesla! 
On Tuesday, we alerted our members about the $TSLA 490calls for November 27 at an average price of $460.
On the 18th, the 490 calls were trading at $2,300, and the 500 calls were trading at 1,950.
A 400% and 500% return on investment overnight!! 
EDUCATIONAL LEARNING SEGMENT
"I didn't lose money; I paid for a lesson."
Perspective is an invaluable strength—the ability to look at a situation and discern more than just the negative from it. Perspective has allowed me to view loss differently and find the silver lining. While trading, even when your trade doesn't have the desired outcome, spend more time trying to understand why you want wrong and adding that information to your tool kit rather than energy being disappointed at the outcome.
Everything is Fucked by Mark Manson
In keeping with the theme of perspective, our book of the week takes a deep dive into hope and the power of perspective. This New York Times bestseller analyzes prominent examples throughout history and the shared human experience. It advocates choosing to enjoy and appreciate what is positive in your circumstances rather than being obsessed with quick wins and never-ending target posts. Those ultimately lead to greed and a lack of fulfillment. In regards to trading, many traders fail to follow their plan by being dissatisfied with their position and hoping for change rather than exercising the discipline to secure the profit they have or minimize the loss they're experiencing. It's important to remember that in good times and bad, things can always be worse
..".