El Tigre Newsletter, Week of August 8th, 2022
You can view last week's newsletter and see how the evolution of the thought process unfolded:
Economic Agenda
You can find the latest releases here:  Trading Economics
The most anticpated report is going to be the US's CPI report for July that comes out on Wednesday at 830AM EST.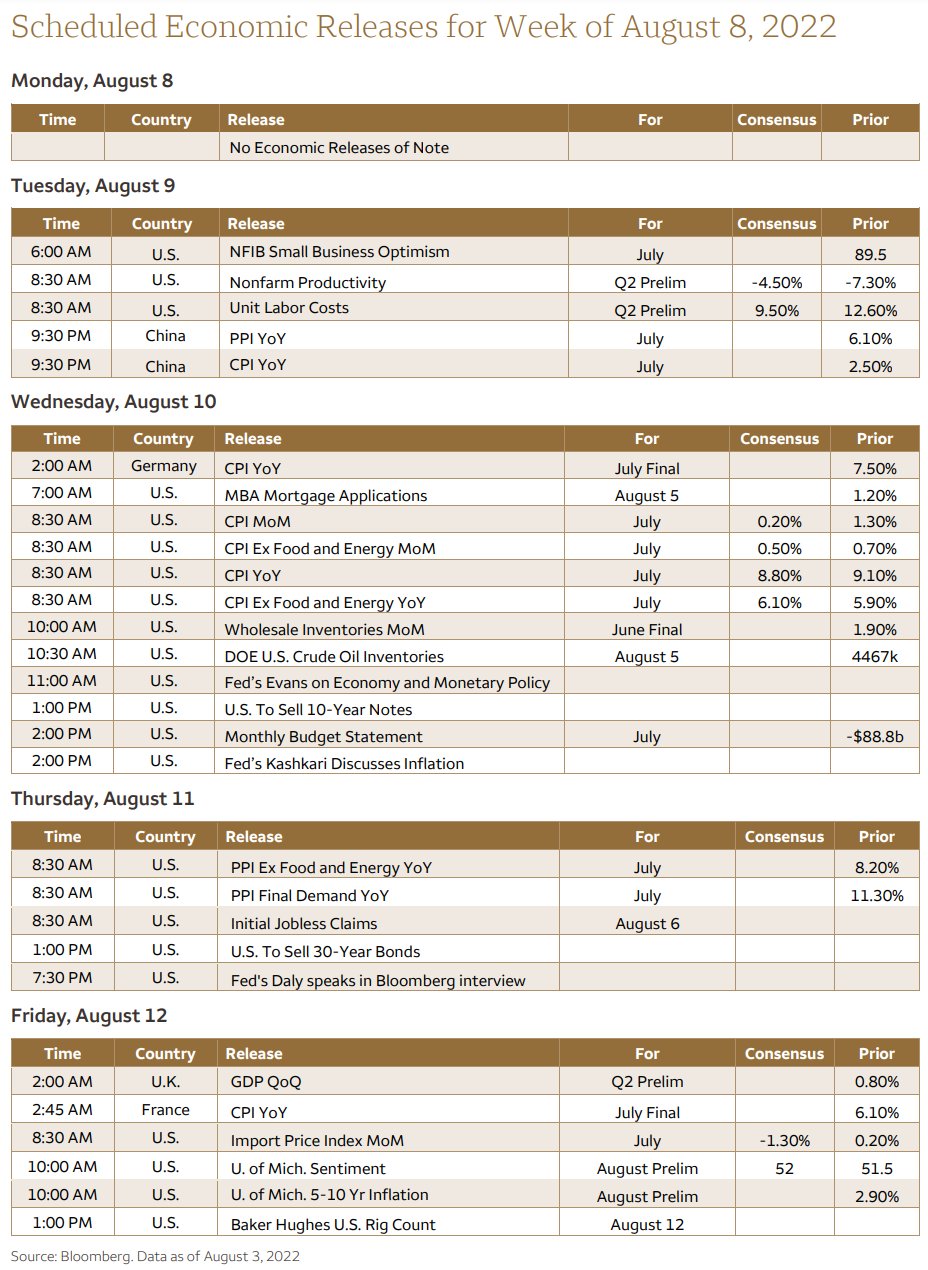 $SPY starting the week, SPY index is struggling to remain above the famous $415,48 price level. In order for us to make the run for the upside, we need a strong move fueled by volume to not only push higher past this $415,48l level, but to keep us above it as well. 
SPY monthly timeframe 
We continue to show signs of a temporary bottom and holding strong above the $400 price level. 
Looking at the monthly chart with our exponential moving average's , we see price action has rejected the 5 day EMA for now. We are also sitting right on top of both the 9 day and 20 day EMA. If price action continues to move down and we close below both of these moving averages, we can anticpate a test of the $400 / $405 support levels. 
SPY weekly time frame 
$408 is the current support level for the week.
Apple is close to it's  monthly and weekly supply level around $165. So technically we are at major resistances and should see a rejection here.
Apple weekly time frame shows just right under $160 is the support level.
$AMZN (weekly) at H&S neckline backtest  as well as previous supply zone.  We should anticpate a sell off here if we manage to stay below the $140 price level.