El Tigre Newsletter, Week of August 30th, 2022
Follow me on Twitter and Subscribe to my channel 🙂
New week, new opportunities.
Many traders and investors overcomplicate a trade or an investment, not because they want to, but because there is so much information out there.
I want you to keep that in mind as you read and think about just how simple I am presenting these ideas below, and I hope it helps you guys make money in the stock market.
For the week of August 29th, 2022, we have a few economic indicators we should pay attention to. I believe the information below will be good to have in the back of our heads but should not impact the stock market too drastically.
I do not see much of the below economic data coming this week to move the entire market. We do, however have a few feds speaking this week. Their speeches might cause the market to slow down until it's over so just be mindful of them.
You can always track the latest release of these stats at: https://tradingeconomics.com/calendar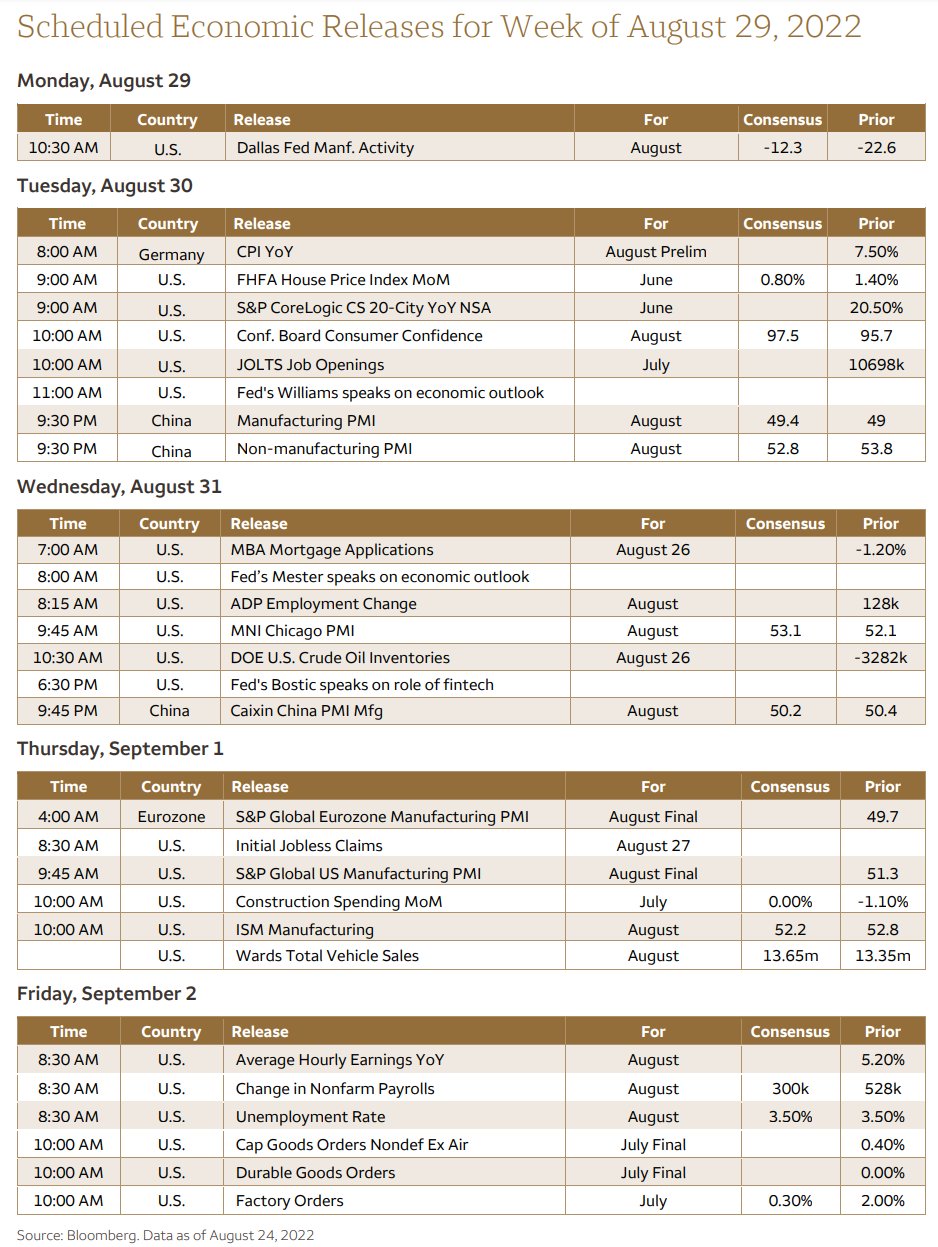 Scheduled Earnings Releases for the week of August 29th, 2022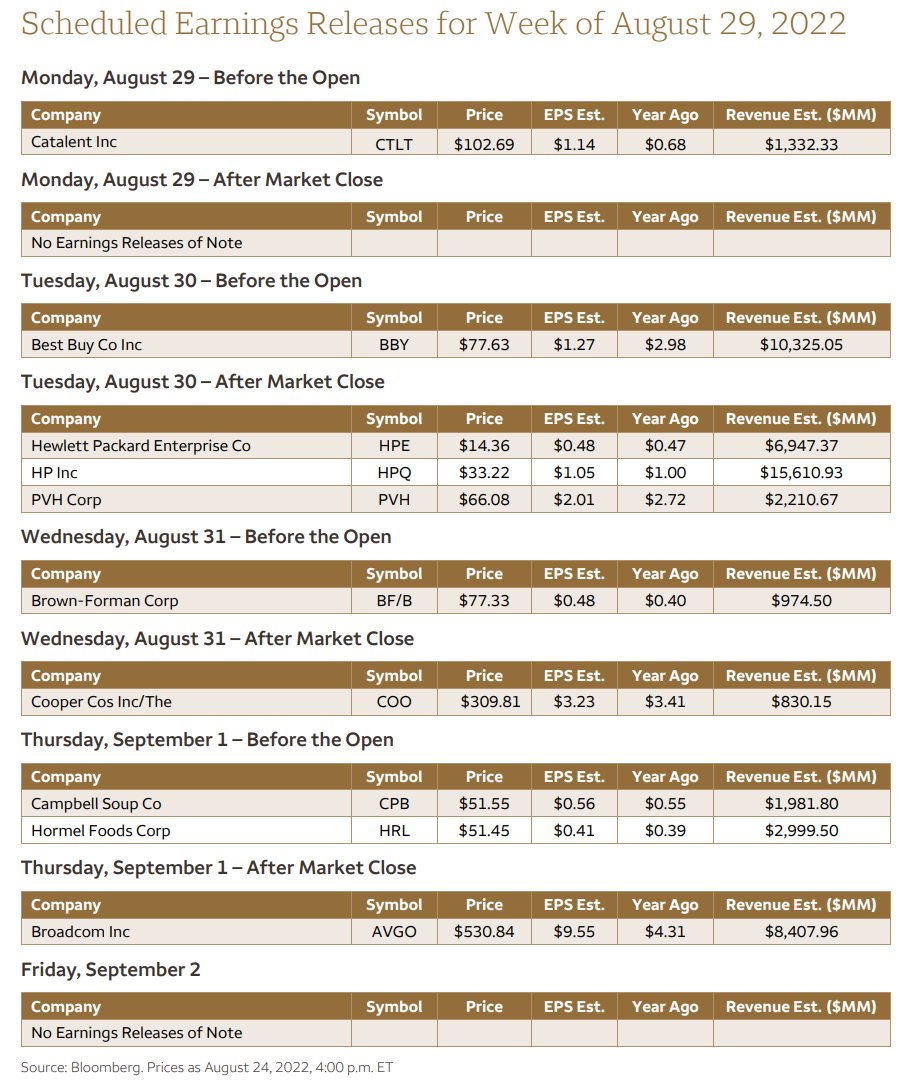 Companies I am looking at this week
Apple $AAPL
Playing this one close to the chest as this could be the leader in the direction $SPY goes.
Looking at the weekly chart two weeks ago, we formed a gravestone Doji – A gravestone Doji is a bearish pattern that suggests a reversal followed by a downtrend in the price action.
After the gravestone Doji, we now see an evening star pattern emerging in the same time frame; an evening star is a candlestick pattern used by technical analysts to predict future price reversals to the downside.
After seeing both candle patterns forming on the weekly time frame, we have not entered the bearish territory and should anticipate more downside action.
Some key Levels to note are $166.27; as long as the price stays below these price levels, I am fairly confident we will see more downside. Above it, we trade lightly.  And then there is the $160/ $159.5. This level will be the next real support level to watch out for. Below that, $152 would be my target.
Apple also forms the right shoulder of this head and shoulder pattern we see. As long we stay below the head, we are anticipating the price to fall towards $159.5
$NVDA
Following the continuation of a failed breakout with the ascending triangle, we now have our eyes set on $155.42 for Nvda.

Tesla $TSLA
$AMZN