#13 Here is everything that you missed last week
"You Don't Have To Be Great To Start, But You Have To Start To Be Great" –Zig Ziglar
Friday, January 22nd Closing Price

TABLE OF CONTENTS
Former Federal Reserve Chair, Janet Yellen, testified before the Senate Finance Committee to fill President-Elect Joe Biden's treasury secretary position. This is a critical moment, as she favors increased spending and giving out larger stimulus packages. She also believes that with interest rates remaining as low as they are, the right time to spend is now. Looking ahead, we can begin to expect more oversight of financial institutions and the use of monetary policy to combat climate change.
Vaccine distribution is becoming a hot button topic as there are delays across the United States and the world. The World Health Organization had a very impactful board meeting discussing the vaccine's implementation globally. The WHO continues to promote the idea of equitable access to vaccines, which isn't happening; 39 M vaccines have been distributed throughout 49 different wealthy countries, and a measly 25 (YES 25) people have received vaccines in lower-income countries. The WHO participates in the COVAX (Covid-19 Vaccines Global Access Facility), but some loopholes allow for countries to have bilateral agreements with Pfizer, BioNTech, and Moderna, which caused a price hike of these vaccines.
WEDNESDAY (1/19)
Joseph R. Biden was sworn in today as the 46th President of the United States of America, as was Kamala Harris as his Vice-President.
Jack Ma, Alibaba & Ant Group founder, finally resurfaced after spending months out of the public eye following his harsh criticism of Chinese regulators. Ma reappeared at an annual education conference he hosts to address several teachers. His appearance helped to soothe many investors' concerns, as his lack of public appearances and the antitrust prove on Alibaba had a devastating effect on share value. Alibaba share prices shot up 9% after Ma's reappearance. Investors should still feel far from safe. Jack Ma's return coincides with the Peoples Bank of China proposing that any non-bank payment company holding half of the online transaction market, or two companies having a combined two-thirds slice, could face antitrust probes. In short, if the investigation proves an antitrust violation, Alibaba may find itself breaking up specific business units.
Tesla has an upgraded price target from Oppenheimer's holdings in the electric vehicle industry. An analyst cited Tesla's share price doubling yet again since November and hitting an all-time high of $884.49 a share. Oppenheimer increased their price target from $486 to $1,036. The consensus is many investors are counting on Tesla's leading commercialization of autonomous vehicles.
Following President Biden's inauguration, he got into action swiftly and signed a dozen executive orders to combat Covid-19 and invoke the Defense Production Act to create supplies. The full strategy focuses on getting America out of the worst public health crisis in 100 years. He also created the Pandemic Testing Board, which intends to increase testing capacity, expand the public health workforce, and expand vaccine implementation.
Along with increased funding for Covid-19 protocols, Amazon has reached out to President Biden to prioritize its essential workers and possibly even be a third party healthcare provider. Amazon CEO has come out to say they are "prepared to move quickly once vaccines are available…. Leveraging our operations, information technology, communications capabilities, and experts to assist your administration's vaccine efforts." This assistance is a massive announcement as this could provide a much-needed logistical boost for the new administration to fulfill Biden's campaign of 100 m vaccines in 100 days.
In a massive announcement, BlackRock's largest asset manager is adding Bitcoin as a possible investment in two of their funds. The CEO of BlackRock in 2018 was quoted as saying that Bitcoin "was an index to money laundering," but he has changed his tone. Larry Fink said it's possible that "cryptocurrency can evolve into a global market asset," and recently, BlackRock has posted a job opening for VP of Blockchain.
Concluding the inauguration week, President Biden has continued to sign a flurry of executive orders that will potentially combat the increased food insecurity the Covid-19 pandemic has brought upon low-income Americans. He has moved to expand the Supplemental Nutrition Assistance Program (SNAP) and signed to increase federal employee minimum wage to $15 an hour. At the same time, he works with the IRS to help the families that generally do not make enough money to file taxes and receive their missing stimulus checks, which is estimated to be around 8 million Americans.
The Senate convened for the last time this week, until Monday at 3 PM where they will move to continue the confirmation of President Biden's cabinet nominees. Although they did not end today's session without making history, retired General Lloyd Austin was confirmed as the first African American Secretary of Defense in United States history. The Senate's final act was to set a trial date for the 2nd impeachment trial of the disgraced former President Trump, which will commence on February 9th.
In the technology sector, the global chip shortage reaches disruptive levels for a variety of businesses. Ford, Volkswagen, Mercedes, and even bitcoin mining companies in China have been forced to temporarily halt production and operations in some locations as supplies have run low or run out entirely. Some analysts predict a decade-long shortage for the Chinese market, which could lead to stifled growth in upcoming Chinese electric vehicle models.
Tuesday (Before Market Open) (1/19)
Goldman Sachs
Goldman Sachs reported earnings pre-market on Tuesday, and the results were nothing short of impressive. Goldman Sachs managed to outperform analysts' expectations in most metrics despite what they cited as an extraordinary decline in economic activity in the second quarter due to the pandemic.
Goldman Sachs reported the following:
Record revenue of $11.7 Billion produced

Record EPS of $12.08 as opposed to the $7.47 forecast by analysts

Net earnings of $4.5 Billion, up 23% over last year

Full-year revenue up 22% to $44.6 Billion

Deposits grew by $70 Billion in 2020

Wealth Management grow 10% YoY to record $4.8 Billion

Advisory revenues of $1.1 Billion more than double the third quarter
Takeaway:
Goldman Sachs has performed exceptionally well. They just reported astounding numbers highlighted by the highest revenue production they've reported in a decade. Goldman Sachs has cautioned that their continued economic growth is contingent on an effective vaccine rollout program globally. Despite this, their clients have faith in them, evidenced by their increased business despite uncertain market conditions. Goldman Sachs ability to have such a strong quarter despite the pandemic bodes well for their investors down the road.
Tuesday (Before Market Open) (1/19)
Halliburton
Halliburton posted earnings before market open Tuesday, and they were not significant. They missed their earnings expectation from analysts and posted enormous losses.
Reported net loss of $.27 per share

Net loss of $235M

4th Quarter Revenue of $3.2B a 9% increase from Q3

Reported Operating loss of $96M for Q4

Adjusted net income of $.18 per diluted share

Cash flow from operating activities of $638M and free cash flow of $420M

Revenue of 2020 of $14.4B, a decrease of $8B-36% from 2019

Reported Operating loss of $2.4B compared to $448M in 2019
Takeaway:
Halliburton is in a dying industry that will continue to receive less government funding, rely on cheaper operating costs, and more operating efficiency. Moving forward, the new administration will be focusing on alternative energy sources and providing large subsidies to these corporations. We will continue to watch for this down-trend of revenue and upward trend of operations costs.
Tuesday (Before Market Open) (1/19)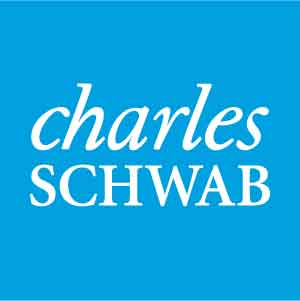 Charles Schwab
Charles Schwab reported earnings pre-market Tuesday that showed record operating performance. Charles Schwab also completed what their CEO described as "the largest brokerage acquisition in history" during the fourth quarter.
Charles Schwab reported the following:
Net income of $1.1 Billion for the quarter

Net income $3.3 Billion for the year

Acquired TD Ameritrade

4Q EPS of $0.74

Total GAAP expenses increased 26% to $7.4 Billion for the year
Takeaway:
Charles Schwab leadership expressed their happiness in the results seen, and it is certainly warranted. They are poised to see continued success barring any significant developments. Aside from their feature attraction in the TD Ameritrade acquisition, Charles Schwab made three more acquisitions during the year that all support their long term vision in unique ways. Their acquisition of USAA came with over 1 million new accounts and $80 Billion in additional assets and allowed them to scale incrementally.
Tuesday(After Market Close) (1/19)
Netflix
Netflix reported earnings after-market Tuesday that sent shares skyrocketing from their Tuesday close of $501.77 to open at $565 following their earnings report's release. This boost in share price is despite Netflix failing to beat their projected EPS and narrowly beating quarter revenue projections. Netflix went on to close at $586.34 Wednesday afternoon.
Netflix reported the following:
· Revenue of $6.64 Billion for an EPS of $1.14
· 8.51 Billion new paid subscribers
· Annual revenue of 24% YoY
· 37 million paid memberships in 2020
Takeaway:
Netflix is among the small group of companies that could benefit from the pandemic, and its subsequent effects, primarily stay at home orders leading to increased subscriptions. They have prioritized keeping up with their subscribers' demand, including taking on debt to build on their content library. This has paid off as they are now strongly considering implanting a share buyback program. Netflix issued moderate guidance despite beating the past quarter metrics soundly, showing that their share buyback program truly is tentative, and they are preparing for every possible outcome.
Wednesday (Before Market Open) (1/20)
Proctor & Gamble
Proctor & Gamble provided a strong earnings report that has led them to elevate their financial expectations for the new year. They have increased their expected target growth by 2-3% for adjusted earnings. They managed to surpass analysts' expectations in both revenue and their share prices before the opening bell on Wednesday.
Proctor & Gamble reported the following.

Q2 earnings were up 8%, with a spike in demand for cleaning products.

Revenue was $19.75 billion versus the $19.27 billion that was expected.

Earnings per share were $1.64 adjusted versus the expected $1.51.

Home care sales, including cleaning supplies, grew 30%.
Takeaway:
Even though shares fell by 1% after earnings were reported, Proctor & Gamble is poised to continue increasing their sales across the board as we continue to progress through the pandemic. The shift in how people work, primarily working remotely from home, has sparked optimism in the upward trend exhibited by their home care department.
Wednesday (Before Market Open) (1/20)
Morgan Stanley
Morgan Stanley had outstanding earnings and beat analyst expectations. They reported their business to be very strong despite economic conditions and had growth among all 3 of their business segments. Analysts estimated a quarterly revenue decrease of -17.2%, but they gained over $2B in revenue from Q3 to Q4.
Reported $13.6B for Q4, with expected revenue of $11.02B

Q4 revenue from prior year $10.9B 

Net income was $3.4B and EPS of diluted share of $1.81 for Q4

Full revenue for the year was $48.2, in comparison to $41.4 from the previous year

Net income for 2020 was $11B or $6.46 per diluted share, compared with $9B or $5.19 per diluted share

Investment Banking revenue up 46% YoY, Sales & Trading up 32% YoY, Wealth Management up 24%
Takeaway:
Looking into their business, we can see that all segments are growing healthy even through a growing pandemic. This is an extremely beneficial sign that Morgan Stanley is positioned to be successful. Recently, Morgan Stanley had merged with E-Trade and brought a whole new portfolio of clients and assets to reposition to help grow under the Morgan Stanley umbrella.
Wednesday (After Market Close) (1/20)
United Airlines
Reported fourth-quarter net loss of $1.9 billion, $7.1 billion for the full-year 2020.

Reported fourth-quarter adjusted net loss of $2.1 billion, $7.7 billion for the full-year 2020.

Reported fourth-quarter total operating revenue of $3.4 billion, down 69% versus fourth-quarter 2019.

They reported fourth-quarter operating expenses down 45% versus fourth-quarter 2019, down 42% excluding special charges.

UA increased cargo revenue by an industry-leading 77 percent in the fourth quarter by leveraging international flying and deploying strategic international cargo-only missions.
It comes as no surprise that companies in the Airline industry report huge losses and cash burn throughout 2020. However, United Airlines has leveraged its planes and its loyalty program to keep its business afloat. They were able to bring in some positive news, with its cargo revenue jumping 77% in the quarter to $560 million. United Airlines is upbeat about its 2023 goal. However, it isn't expecting a quick turnaround this year. The airline said that first-quarter revenue would likely come in 65% to 70% below 2019 levels. It estimated capacity in the first three months of 2021 would be at least 51% below the same period in 2019, echoing a similar outlook from American Airlines.
Thursday (Before Market Open) (1/21)
Fuel Cell Energy
Revenues increased approximately 54% to $17.0M, primarily benefiting from increased service revenue recognized for module exchanges at three plant locations, expanded Generation and Advanced Technologies activities.

 Loss from operations improved to $17.1M compared to $33.0M, reflecting timing and mix of advanced technology activities, higher service costs, and lower non-cash charges relating to our Triangle Street project.

 Net loss of $18.9M compared to $35.2M

 Adjusted EBITDA of $8.6M compared to $11.0M
Takeaway:
Fuel Cell Energy had a great quarter, and we believe they are in a position to continue to do great. In this past quarter they have made a stronger balance sheet with an increase in liquidity and management shifted to focus on projection execution and financial milestones. In Q1 of 2021, with the new administration being focused on clean and renewable energy, we see these results being a tailwind for future success in the company.
Thursday (Before Market Open) (1/21)

Citrix
By nature of being a cloud-based workspace provider, Citrix has seen massive growth throughout the pandemic, with Q4 following the trend strongly. Citrix's subscriptions were up 62% compared to 2019, leading them to acquire Wrike, another cloud-based work management platform. This will allow Citrix to expand further and streamline their services as demand for their products increases.
Citrix reported the following.
Q4 subscription ARR was $1.2B

The board of directors increased the quarterly dividend from $0.35 to $0.37 per share

Wrike was purchased for $2.25B in cash, with a closing date in mid-2021

$3.24B in revenue for the full fiscal year
Takeaway:
Citrix has benefited substantially from the enormous shift of workers moving from the offices to their homes and the workplace products companies required to keep everyone connected. With plenty of companies allowing employees to remain at home and acquiring Wrike and their products added to the fold, Citrix is optimistic they will be able to expand their subscriptions even more in 2021. Once they close officially, they will offer business cloud services ranging from IT and security to marketing or project management.
Thursday (After Market Close) (1/21)
Intel
Intel released their Q4 earnings on Thursday, and keeping with their strong year, they exceeded their estimated revenue by $2.6B ending with a total of 20 billion for Q4. They also exceeded their estimated earnings per share by $.042, with the earnings totaling $1.42 per share. This has placed Intel in a powerful financial position moving into 2021, as they closed out their 5th consecutive record year in profits.
Intel reported the following
The board of directors approved a cash dividend increase of five percent to $1.39 per share on an annual basis
Forecasting first-quarter 2021 revenue of approximately $18.6 billion
Intel generated a record $35.4B in cash from operations and $21.1 billion of free cash flow (FCF) and returned $19.8B to shareholders.
The board declared a quarterly dividend of $0.3475 per share on the company's common stock
Takeaway:
In the current market, there is a massive shortage of processing chips, with demand exceeding current production affecting tech companies and automakers alike. Intel is well-placed with demand at such high levels to continue into their potential 6th record year in profits and another strong Q1. Although they did have a security breach Friday, January 22nd, that led to a 9% share drop. This is considered an isolated incident; it should not affect their positive long term outlook for the upcoming fiscal year.
UPCOMING WEEK 1/25 – 01/29
Tuesday, January 26th, 2021
Johnson & Johnson Tuesday (Before Market Open) – A company that had recently faced large class-action lawsuits after reports came out of long-term health defects from one of their products. Alternatively, J&J offers various cleaning and healthcare products that can provide a massive boost for revenue. Their expected EPS is $1.81, with revenue expected to be $21.73B, with quarterly revenue expected to increase by 4.7%.
3M Company Tuesday (Before Market Open) – 3M currently is the world leader in issuing PPE products to combat the Coronavirus. We can expect that the recent spike in Coronavirus cases will help 3M's revenue for Q4. Expected EPS of $2.31 and Revenue of $8.49B, with expected quarterly revenue to increase 5%.
General Electric Tuesday (Before Market Open) – A blue-chip industrial company with four segments (Power, Renewable Energy, Aviation, and Healthcare). Uniquely, General Electric has all 4 of its business segments with relatively proportional revenue. Through 9 months of 2020, the Aviation segment of General Electric is their leading business segment with over $16B in revenue. They have an expected EPS of $.11 and Revenue of $21.27B, with an expected decrease of quarterly revenue of -18.9%. 
Lockheed Martin Tuesday (Before Market Open) – One of the world's most extensive defense and aerospace technologies operates in four business segments (Aeronautics, Missiles and Fire Control (MFC), Rotary, and Mission Systems (RMS), and Space Systems. Since the beginning of Covid-19, Lockheed Martin's stock price has fallen considerably over the last few months. Expected EPS of $6.64, Revenue of $17B, and Expected quarterly revenue increase of 7%
Verizon Tuesday (Before Market Open) – One of the largest communication tech companies offers wireless voice and data services. They provide a wide variety of communication services, high-speed internet, and extensive network access. They have an expected EPS of $1.16 and Revenue of $34.4B, with an expected decrease in revenue of 1.1%.
American Express Corporation Tuesday (Before Market Open) – American Express the largest credit card company in the United States. They provide a premier network for high-spending customers and provide business-building services. As Covid-19 has hurt the consumer's pocket, the supply of disposable income has significantly decreased, and $AXP has followed. Expected EPS of $1.26 and Revenue of $9.42B, with an expected decrease of quarterly revenue of -17%.
Microsoft Tuesday (After Market Close) – Microsoft is one of the technology space leaders, providing a wide array of specialized products and services. They are one of the world's largest companies and are continuing to grow YoY. They are reporting their 10Q report, which is expected to be very strong. They are expected to have $40.12B in revenue for Q4 and an expected EPS of $1.64; quarterly revenue is expected to increase by 8.7%.
Advanced Micro Devices Tuesday (After Market Close) – Advanced Micro Devices is a leading semiconductor company that produces some of the most advanced microprocessors. They provide microprocessors for data centers, cell phone technology, and leaders in the gaming industry. They have had increased sales/revenue throughout Covid-19 as data-centers' growth and video game systems have grown exponentially. Their expected EPS is $.50, and Revenue of $3.01B, with an expected quarterly revenue increase of 41.5%.
Starbucks Tuesday (After Market Close) – Starbucks, the leader in the caffeinated space, had posted Q3 losses, and we believe this trend will continue into Q4. As Covid-19 cases keep spiking and people tend to stay home, the disposable income to spend on coffee decreases. The expected EPS is $.60, and revenue is anticipated to be $6.88B, with expected quarterly earnings are -30.4%.
Wednesday, January 20th, 2021
Boeing Wednesday (Before Market Open) – Boeing had one of the more challenging years in its history, and we expect the earnings release to reflect that. At the end of Q4, the FAA had certified that the 737MAX could fly safely, but then recently had another plane crash. Boeing was able to sign military contracts throughout the time they were waiting for certification and used that to keep themselves afloat. Expected EPS of -$1.60 and expected revenue to be $15.07B, and the quarterly revenues are expected to decrease by 16%.
AT&T Wednesday (Before Market Open) – The world's largest communications services company that provides a premium network, high-speed internet, and paid TV provider. Their stock has had a weak last nine months due to the Covid-19 pandemic. Their expected EPS is $.75, and Revenue of $44.54B, with a predicted revenue decrease of 5%.
Abbot Wednesday (Before Market Open) – Abbot is a healthcare provider who has posted hefty profits throughout the pandemic by leading technology for testing for Covid-19. They offer various products, including medical devices, genetics, and nutritional branded foods. The stock has reached an all-time high and is continuing to climb. They have an expected EPS of $1.40 and Revenue of $9.91B, with an anticipated revenue increase this quarter of 19%.
Nasdaq Wednesday (Before Market Open) – Nasdaq is a holding company that provides trading, regulatory, security listings, and public company services. The company's operating segments include Market Services, Listing Services, Information Services, and technology solutions. Their expected EPS is $1.52, and revenue is expected to be $739.53M, with an anticipated decrease of quarterly revenue by 30%.
Blackstone Wednesday (Before Market Open) – One of the leading asset management and alternative investment firms. Alternative asset management includes Corporate Private Equity Funds, Real Estate Funds, Fund of Funds, credit-oriented funds, and closed-end mutual funds. Expected EPS of $1.01 and Revenue of $2.06B, with an expected revenue decrease of -1.5%.
Apple Wednesday (After Market Close) – Apple designs, manufactures and creates premier media devices to be used globally. They have been a blue-chip stock for a long time and have had consistent success for over 20 years. Expected EPS of $1.52 and Revenue of $102.61B, with expected quarterly revenue to increase by 11.2%.
Tesla (After Market Open) – Tesla is the leader in the EV industry and provides the leading technology. Tesla is offering bells and whistles that other companies simply can't match, and that is why Tesla has steadily increased car sales. We will have to look closely into their 10-Q to show the increasing trend of car sales and whether Tesla can increase supply to fit demand. EPS is expected to be $.99 and Revenue of $9.98B, with an expected quarterly revenue increase of 35.2%.
Facebook (After Market Open) – Facebook has the most extensive user base of all social media platforms and is free to use products on the internet. Facebook derives revenue from ads on their platform and enables users to other websites with Facebook ads. Expected EPS of $3.46 and Revenue of $26.26B, with an expected quarterly revenue increase of 25%.
Las Vegas Sands (After Market Open) – We are looking into $LVS because we have recently written a research report on Penn Gaming, and we want to look into the Casino industry for insight. Las Vegas Sands own some of the world's premier casinos, and we can use their 10-Q on an excellent outlook moving forward. Expected EPS of $.30 and Revenue of $1.25B, with quarterly revenue expected to decrease by 64%.
Thursday, January 21st, 2021
McDonald's Thursday (Before Market Open) – McDonald's reports earnings as we expect revenue to have stayed relatively the same. McDonald's derives revenue from franchising, sales, and Real Estate properties they own worldwide. Expected EPS of $1.92 and Revenue of $5.32B, revenue is expected to decrease by less than half a percent.
American Airlines Thursday (Before Market Open) – Much like all other airlines, they have been bleeding cash, waiting for vaccine implementation to subside and begin travel again fully. They will continue to have ugly earnings releases moving forward and create more debt to stay afloat. They have an expected EPS of -$4.15 and revenue of $3.86B, with an anticipated revenue decrease of -65%.
Southwest Airlines Thursday (Before Market Open) – This is a similar theme to all the other airlines in which the whole industry is bleeding cash. Expected EPS of $-1.69 and Revenue of $2.12B, with an expected quarterly revenue decrease of -63%.
Mastercard Thursday (Before Market Open) – A processor, advisor, and medium between financial institutions and cardholders. As people stay home and spending steadily decreases, Mastercard will begin to see less revenue through Covid-19. Expected EPS of $1.60 and Revenue of $4.02B, with expected quarterly revenue anticipated to drop by -9%.
JetBlue Thursday (Before Market Open) – We continue with airlines to compare how each company can handle the Covid-19 pandemic and manage growing debt. Expected EPS of -$1.72, and Revenue of $617.81M with expected quarterly revenue to decrease -70%.
Visa Thursday (After Market Close) – Very similar to how Mastercard operates, they provide a medium to financial institutions and cardholders. Spending has steadily decreased throughout Covid-19, which has hurt Visa's revenue. Expected EPS of $1.28 and Revenue of $5.52B, with expected quarterly revenue to decrease by -9%.
Caterpillar Friday (Before Market Open) – The world's largest construction company provides construction, mining, and gas turbines/engines. Cat Financing provides credit solutions to Cat customers who can't afford Cat products out front. Expected EPS of $1.70 and Revenue of $11.18B, with quarterly revenue expected to decrease by -15%.
Chevron Friday (Before Market Open) – We have traded and looked into Energy companies for almost a month. The current administration is putting a heavy focus on alternative energy and combating climate change; this means that Chevron is facing scrutiny and an uphill battle moving forward. Expected EPS of $.27 and Revenue of $27.64B, with an expected quarterly revenue decrease of -24%.
January 25th, 2021, Monday :
1. Nothing major
January 26th, 2021, Tuesday:
1. IMF World Economic Outlook @ 8AM EST
2. FED starts 2 day teaming that rolls over into Wednesday afternoon3. CB Consumer Confidence for January at 10AM EST
January 27th, 2021, Wednesday:
1. Durable Goods Orders MoM DEC @ 8:30AM EST 2. Fed interest Decision @ 2PM EST
3. Fed press conference @ 230PM EST
January 28th, 2021, Thursday:
Jobless claims @ 8:30 AM EST
GDP Growth number @ 8:30 AM EST
New home sales numbers @ 10 AM EST
DISCORD RECAP
It was a short week, but we ended up providing more than 26 trades in our discord last week.
We had a 77% win rate, and on average, those trades yield a return of 26%, while losing trades did on average of -31%.
Not one of our best stats, but we were able to win more than what we lost and ended on a positive week.
Last week serves as a reminder to always practice excellent risk management to avoid huge losses.
Our average win did 45% for the past five weeks, while our losses did 23%. We never overlook our risk mitigation when we are always winning.
Remember, you're always one losing trade away from going back to $0.
$AMC 
Can this be the next big squeeze?
Let's wait and see.
Learn when to walk away.
Admitting defeat is probably one of the hardest things we have to do in our lives.
When it comes to being in a relationship that just isn't working out or holding on to a losing trade, sometimes calling it quits is more challenging than just staying in.
However, no matter how hard it is to do so, we must do it. We must walk away. To grow, we must walk away, reflect on the situation, think about what led up to this decision, what led up to this outcome and learn from it.
In this week's video of the week, we get to listen to Janet Yellen's opening statement at the Senate confirmation hearing. Yellen has made it clear that she favors immediate change as she expressed that she believes the recession will be extended with absolute damage long term without further action. Yellen answered many people who are concerned with increasing national debt by expressing that while they share a valid concern, the low-interest record rates make the present an opportune moment for the financial package to help Americans. Janet Yellen has stated that she has a dual mission in rebuilding the economy to create more prosperity for more people to allow American workers to compete in the global economy long term while helping Americans endure the pandemic's final months in the interim.